Emergency Plumber Airport West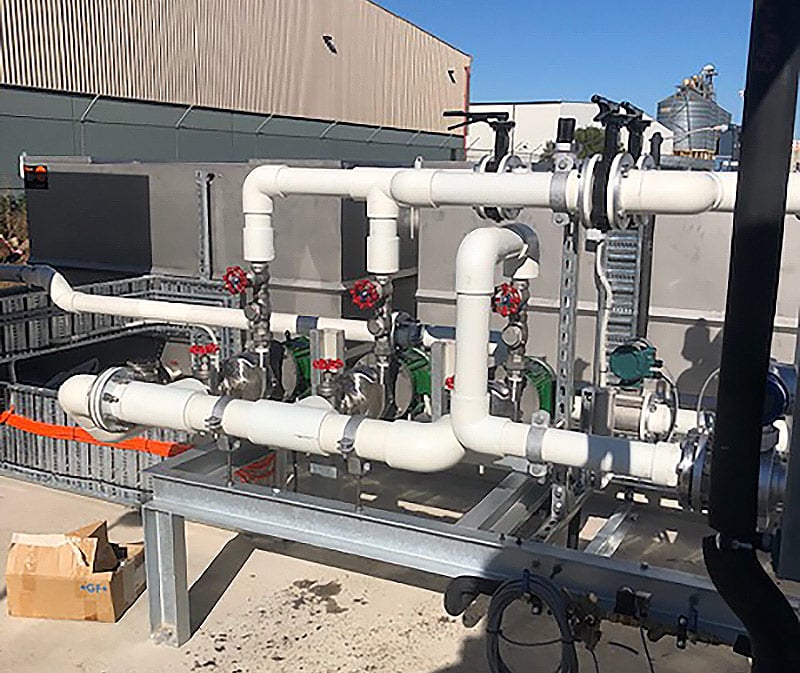 Plumbing issues can strike when you least expect them, often catching you off guard and disrupting your daily routines. When water woes begin to stress you out, it's crucial to have a reliable hand to turn to. And in such demanding times, you need someone trustworthy and experienced to come to your rescue promptly. We are your premier local solution in Melbourne, dedicated to addressing all your emergency plumbing needs swiftly and effectively.
Airport West Plumbing Services
When water trouble strikes, we won't let you face it alone. Our experienced team understands the ins and outs of plumbing issues and is ready to help. Our services include:
Leak Detection: Quick to spot, swift to fix.

Blocked Drains: Get your home flowing smoothly again.

Bathroom Fixes: Say goodbye to annoying drips and leaks.

Hot Water Solutions: Cold showers? Not on our watch.

General Maintenance: Keeping your systems in tip-top shape.

24/7 Emergency Response: Because plumbing issues don't work 9 to 5
Local Plumbers in Airport West
What makes us stand out?
Local Knowledge: Our team knows Melbourne like the back of their hands.

Swift Response: We're based in Airport West, ensuring speedy service.

Reliability: With 16+ years of experience, we are a name you can trust.
Plumbing Company in Airport West
When plumbing troubles arise, it's essential to have a company by your side that embodies reliability, expertise, and local knowledge. MJV Plumbing Services Pty Ltd isn't just another name in the industry; we are a part of the Airport West community.
Why Choose MJV Plumbing Services Pty Ltd?
Local Essence: Being a part of Melbourne's fabric, we're not just a business entity. We're your neighbors, friends, and fellow community members. Our deep connection to Airport West ensures that when you face a plumbing issue, it's personal to us, and we address it with the urgency and care it deserves.
A Commitment to Excellence: For us, it's not merely about fixing a problem. Our service's essence is rooted in upholding a legacy of excellence that MJV Plumbing Services Pty Ltd has nurtured over the years. Our reputation isn't just built on solving plumbing issues but on the trust and relationships we've cultivated with residents in Airport West and the broader Melbourne area.
Plumbing Services in Airport West
The name MJV Plumbing Services Pty Ltd has become synonymous with reliability and top-notch service in Melbourne. But have you ever wondered what's behind this trust that our community places in us?
Trained Experts: Plumbing isn't just a job for us; it's a craft. Our team constantly evolves by undergoing rigorous training to ensure they're always a step ahead and well-versed with the latest techniques and methods. Whether it's a new installation or a tricky repair, our experts have the knowledge and skills to address it seamlessly.
Affordable Pricing: Quality doesn't always have to come with a hefty price tag. At MJV Plumbing Services Pty Ltd, we believe in offering premium services that are accessible to everyone. Our transparent pricing model ensures you get the best value for your money, with no hidden costs.
State-of-the-art Equipment: The world is evolving, and so are plumbing techniques and tools. We invest in the latest equipment to ensure every task is executed efficiently, effectively, and safely. It's our belief that using the best tools leads to the best results, ensuring longevity and robustness in our plumbing solutions.
Transparent Service: Communication is the foundation of trust. From the moment you pick up the phone until the job is done, we keep you informed. Our team takes the time to explain the issue, the proposed solution, and any other queries you might have, ensuring you're never in the dark.
In essence, when you opt for MJV Plumbing Services Pty Ltd, you're choosing more than a service. You're selecting a partner that stands by you, ensuring peace of mind, quality workmanship, and an unwavering commitment to excellence.
Why Choose MJV Plumbing Services Pty Ltd?
In Melbourne, especially in Airport West, plumbing problems can range from the mundane to the bizarre. And in all those moments, we have been there, providing quality service and peace of mind to countless residents.
Here's what makes us the right choice:
16+ Years Experience: We've seen it all and fixed it all!

24/7 Availability: We're there when you need us, day or night.

Local Expertise: We know Airport West like it's our own backyard.
If you're searching for a dependable emergency plumber in Airport West, look no further than us. Our commitment to quality, transparency, and customer satisfaction has made us the preferred choice for many in Melbourne. So, the next time a pipe bursts or a drain blocks, remember, we're just a call away.
Plumbing issues wait for no one. Make the smart choice today. Call us!

BOOK A PLUMBER