Gowanbrae Plumber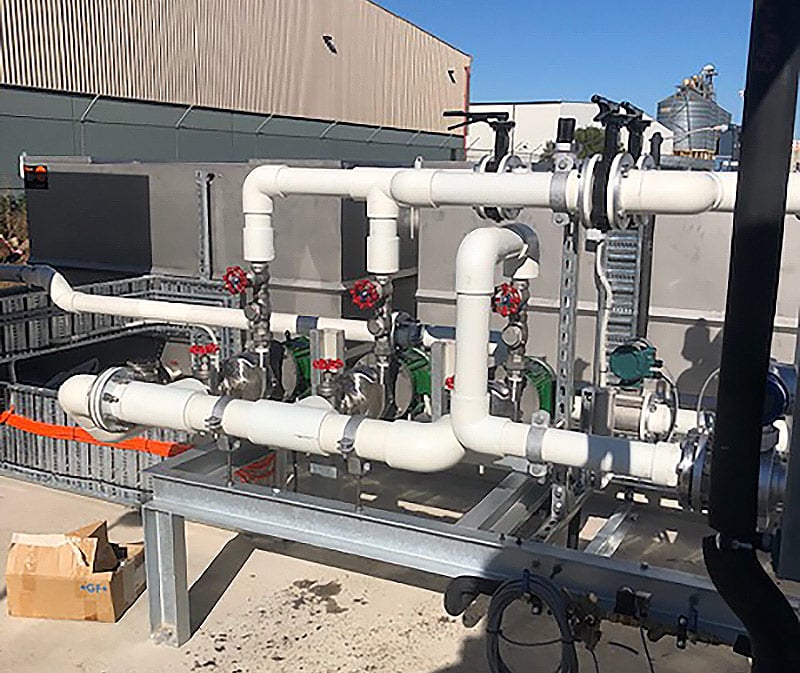 When a plumbing emergency strikes or you simply need a reliable plumbing service in Melbourne, there's one name you can trust – MJV Plumbing Services Pty Ltd.
Gowanbrae Plumbing Services
Welcome to your local solution for top-notch plumbing. At MJV Plumbing Services Pty Ltd, we pride ourselves on delivering quality service tailored to your needs. Our team is highly skilled and committed to ensuring that your plumbing issues are resolved quickly and efficiently.
Service Excellence:

Our professional team is dedicated to achieving the highest standard in every job.

Trusted & Reliable:

We have built a reputation in Gowanbrae and surrounding Melbourne areas for our trustworthiness.
Customer-Centric Approach: We listen, understand, and then act to ensure your complete satisfaction.
Emergency Plumber Gowanbrae
Facing a plumbing emergency? Don't stress! Our team is available 24/7 to ensure your home or business is back up and running in no time. Whether it's a burst pipe, a blocked drain, or any unexpected plumbing mishap, MJV Plumbing Services Pty Ltd is here for you.
Why Choose Us for Emergency Situations?
Rapid Response Time: We understand the urgency and strive to reach you as quickly as possible.

Expert Solutions: Our experienced team knows exactly what to do, no matter the problem.

Transparent Pricing: No surprises, just fair and clear pricing.
Plumbing Company in Gowanbrae
More Than Just a Plumbing Company
Choosing a plumber isn't just about finding someone to fix a leak. It's about trust, expertise, and community understanding. At MJV Plumbing Services Pty Ltd, we provide more than just plumbing services. We bring a legacy of trust and a commitment to meet and exceed our clients' expectations in Gowanbrae and beyond.
Why are we a trusted name in Melbourne?
Local Expertise: Especially for residents in Gowanbrae, the importance of having a local expert cannot be emphasized enough. Local plumbers understand the unique plumbing challenges and infrastructure nuances that outsiders might overlook.

Commitment to Excellence: While many companies might boast of their services, our commitment is reflected in the quality of work we deliver. Every job, whether big or small, is a testament to our dedication.
Core Values that Define Us:
Integrity: In a world where trust is hard to come by, we have anchored our business on the bedrock of honesty and transparency. Every quote, every task, and every interaction is carried out with the utmost integrity.

Professionalism: It's not just about getting the job done; it's about how you do it. Our rigorously trained team represents the pinnacle of professionalism in the plumbing industry.

Community-Centric Approach: Being from Melbourne isn't just a geographical fact for us; it's a badge of honor. Our deep roots in this community make us privy to its unique requirements and needs, and we wear this understanding proudly on our sleeves.
Plumbing Services in Gowanbrae: Your One-Stop Solution
From the simple to the complex, our range of services ensures that your home or business remains functional, safe, and efficient. With our team by your side, plumbing issues have become a thing of the past. Here's a deeper dive into what we offer:
Routine Maintenance: Just like any machinery, your plumbing system needs regular checks. Our routine maintenance ensures early detection of problems, potentially saving you from costly future repairs.

Leak Detection and Repair: Leaks can be deceiving, often hiding away until they cause significant damage. With our advanced leak detection methods, no leak escapes our gaze. And once detected, we act swiftly, sealing it up before it can wreak havoc.

Drain Cleaning: A clogged drain can be more than just an inconvenience; it can be a breeding ground for germs. Our drain cleaning service ensures that blockages and the troubles they bring remain distant memory.

Water Heater Services: A day without hot water can throw your entire routine off balance. Whether it's a minor repair or a complete installation, our water heater services guarantee a warm, comforting shower whenever needed.

Bathroom & Kitchen Plumbing: Any home's most frequently used areas are the kitchen and bathroom. From ensuring that your faucets work perfectly to ensuring that your showers offer the right pressure, we take care of every minute detail to ensure these critical areas of your home are always in top condition.
Remember, when you think of 'Plumbing in Gowanbrae,' think of MJV Plumbing Services Pty Ltd. We're not just here to fix problems but to build lasting relationships based on trust, quality, and unparalleled service. Choosing the right plumber can be a daunting task, but with MJV Plumbing Services Pty Ltd, you can be assured of receiving not just a service but a seamless plumbing experience. Your search for the perfect "Gowanbrae Plumber" ends here.
Whether you're looking for an emergency plumber or simply want to maintain the health of your plumbing system, remember one name – MJV Plumbing Services Pty Ltd. Your peace of mind is just a call away.

BOOK A PLUMBER