Plumber Essendon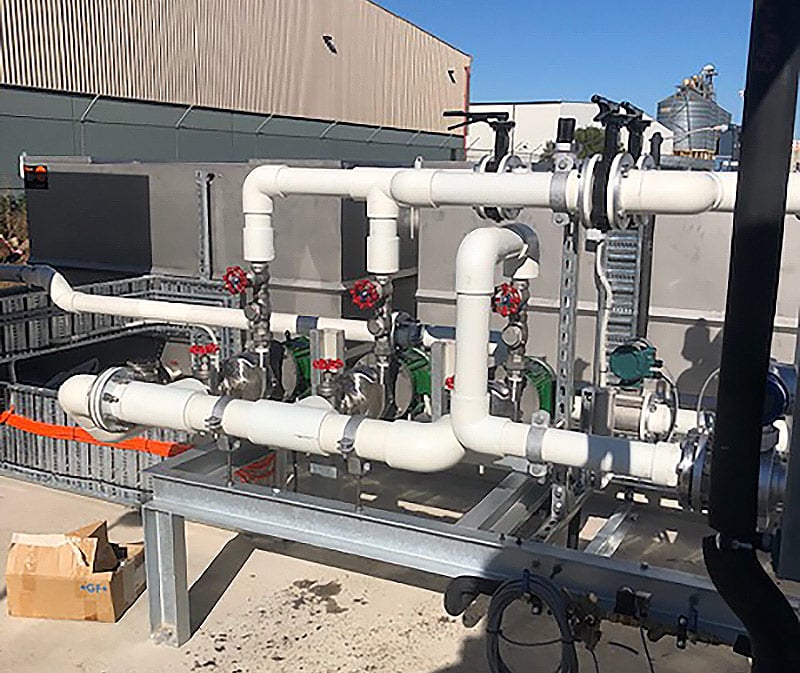 When plumbing issues strike, you need a trusted partner by your side. At MJV Plumbing Services Pty Ltd, we pride ourselves on being the go-to solution for the people of Essendon. No matter the size of the job, our team is here to assist you. We know how important it is to have a functional and leak-free home, and we're just a call away.
Emergency Plumber in Essendon
We all know plumbing emergencies don't wait for a convenient time. Whether it's a burst pipe, a blocked drain, or any unforeseen issue, you need a fast response. That's where we come in. to provide:
24/7 Availability: Anytime you need us, we're here.
Quick Response: We aim to be at your place in record time.
Efficient Solutions: Our team gets straight to the root of the problem, saving you time and money.
Local Plumber in Essendon
When plumbing issues arise in your home or business, choosing a local expert can make all the difference. 
Local Knowledge:
Understanding the specific plumbing concerns prevalent in Essendon provides us with an advantage when offering our services. Our expertise isn't just theoretical but is shaped by hands-on experiences with homes and businesses right here. From the typical pipe materials used in older Essendon homes to the common seasonal issues that affect plumbing, we're always a step ahead. This intimate knowledge ensures that we can:
Diagnose Issues Faster: We're familiar with the typical problems faced by Essendon Homes.
Provide Tailored Solutions: Not every solution fits all. Knowing the local nuances lets us customize our approach to better suit your needs.
Stay Prepared: By understanding common Essendon plumbing challenges, we keep the necessary tools and parts on hand, resulting in quicker service.
Community Trust:
Being embedded in the Essendon community isn't just about doing business. It's about building lasting relationships. Over the years, we've not only fixed pipes but have also built trust. Here's how this benefits you:
Reliable Recommendations: Trusted by many, when you hire us, you're getting a service that comes highly recommended by your own community members.
Understanding Community Values: As members of the Essendon community, we resonate with local values, ensuring our services align with community expectations.
Supporting Local: By choosing us, you're also supporting a local business that invests back into the community, be it through local employment or community initiatives.
Plumbing Company in Essendon

The security of knowing your home's plumbing is in expert hands is invaluable. We're not just a company; we're a staple in the Essendon community, built on a foundation of quality, experience, and unwavering dedication. So, what differentiates us in a market brimming with options?
Experience: Throughout our tenure in Essendon, we've witnessed the transformation of neighborhoods, the evolution of buildings, and the intricacies of diverse plumbing systems. This intimate knowledge is invaluable, allowing us to anticipate common challenges and deploy solutions that stand the test of time.
Qualified Team: Plumbing is a science and an art. Our team, comprised of specialists, undergoes a continuous learning process, ensuring they're well-prepared for any scenario. From routine repairs to complex installations, our skilled workforce navigates the challenges with professionalism and precision.
Transparency: A clear, open line of communication is integral to our business model. We eschew the 'fine print' and hidden surprises. When you engage with us, you're presented with an honest, straightforward quote that encapsulates the scope of the work with no hidden caveats.
Plumbing Services in Essendon
We appreciate that every home or business has unique needs. That's why our services, crafted over years of feedback and experience, are designed to be comprehensive and versatile:
Leak Detection and Repair: Ignored leaks can culminate into structural damage or inflated water bills. We deploy sophisticated technology to detect even the stealthiest leaks, ensuring timely repairs that curtail any long-term damage.
Drain Cleaning: Blocked drains can disrupt your daily routine, causing unpleasant odors or water backflow. Our methodical approach uses eco-friendly solutions to dislodge blockages, restoring the harmony of your drainage system.
Installation of New Fixtures: Elevating the aesthetics or functionality of your space might necessitate new fixtures. We liaise with leading brands, ensuring that every installation is not just functional but also complements the ambiance of your space.
Regular Maintenance Checks: The adage, 'A stitch in time saves nine,' couldn't be more apt for plumbing. Our periodic maintenance checks are designed to preempt issues, ensuring your systems operate at optimal efficiency and longevity.
Water Heater Installations and Repairs: The comfort of a warm bath or the utility of hot water in the kitchen is indispensable. Whether you're considering a new heater or looking to service an existing one, our experts ensure you're never left in the cold.
When you're in Essendon, remember that MJV Plumbing Services Pty Ltd is not just a service provider; we're your partners, ensuring that every droplet of water in your premises flows with purpose and precision.
Why Choose MJV Plumbing Services Pty Ltd?
When it comes to professional plumbing solutions in Altona, locals have us as your go-to choice. We've earned the trust of our community through consistent quality work and a commitment to excellence. We aren't just experts in our field; we're part of the fabric of this community, your local neighbors. Our deep-rooted understanding of Altona's unique plumbing needs ensures that your home's systems run smoothly. Whether a simple faucet replacement or an intricate piping project, we approach every task with the utmost precision and care, ensuring your home's plumbing stands the test of time.
Plumbing Company in Altona
In the heart of Altona stands our plumbing company that has set benchmarks in service quality. As a premier plumbing company in Altona, our reputation is built on an unwavering commitment to excellence, unparalleled reliability, and an intense focus on customer satisfaction. Our team, armed with advanced tools and extensive knowledge, always goes the extra mile. Big or small projects are handled with the same dedication and professionalism. Our passion for what we do reflects in our work and the testimonials of countless satisfied customers.
Emergency Plumber in Altona
We all know that plumbing issues don't wait for business hours. They can arise at the most inconvenient times, causing distress and chaos. But Altona residents have nothing to fear. With us, help is just a call away! Our emergency plumbers in Altona are always on standby, ready to tackle any unexpected plumbing crisis that comes your way. Whether it's a sudden leak at night or a blocked drain during a holiday, our team springs into action, ensuring a swift resolution. We understand the urgency, so our emergency services are prompt, efficient, and available 24/7, providing peace of mind when you need it the most.

BOOK A PLUMBER