Emergency Plumber Gladstone Park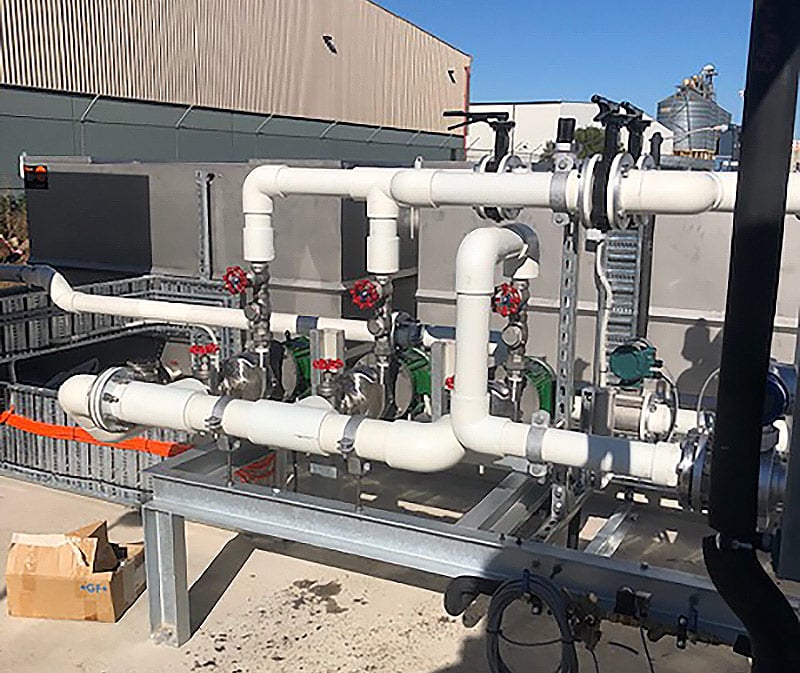 Water troubles at home? Burst pipe in the wee hours? No need to panic. MJV Plumbing Services Pty Ltd is your trusted emergency plumber in Gladstone Park. We're not just any plumber; we're your local expert right here in Melbourne.
Gladstone Park Plumber
As your local Gladstone Park plumber, we deeply understand the nuances and intricacies of the plumbing issues unique to our suburb. From the age-old heritage homes with their ancient pipes to the modern townhouses and their contemporary plumbing setups, we've catered to all.
Rain, shine, or the occasional unexpected flood, we've been there, right at the heart of it, ensuring that our neighbors aren't left stranded with plumbing woes. Over the years, we've not just fixed leaks and blockages; we've built relationships. Our clients often remark on how comforting it is to see a familiar face when facing a plumbing emergency. Beyond just our expertise and swift service, it's our local presence and commitment to the Gladstone Park community that truly set us apart.
Local Plumber in Gladstone Park
When you have a plumbing emergency, time is of the essence. You don't want to wait hours for someone from the other side of town. That's why you need a local plumber in Gladstone Park. And that's exactly what we are!
Quick Response:

We're just around the corner, so our response time is swift.

Local Knowledge

: Familiar with Gladstone Park's common plumbing problems, we come prepared.

Friendly Service:

Being local means we treat you like a neighbor, not just another job.
Plumbing Company in Gladstone Park
In the heart of Melbourne lies a plumbing gem: MJV Plumbing Services Pty Ltd. But what sets us apart from all the other plumbing companies? Let's delve deeper.
Experience that Counts: With a significant footprint in Melbourne's plumbing sector, our company boasts not just years but decades of hands-on experience. Over this period, there hasn't been a plumbing problem that has baffled us. Whether you're dealing with a simple leaking faucet or an intricate piping challenge, our seasoned team has the expertise to diagnose and rectify it efficiently.
Advanced Tools for the Modern Age: In the dynamic world of plumbing, staying current is vital. That's why at MJV Plumbing Services Pty Ltd, we don't just rely on traditional methods. By continuously updating our tool kit with the latest technology, we ensure our services are not just effective but also time-efficient. Our commitment to innovation ensures that we can offer you solutions that are durable, reliable, and in line with modern standards.
Safety is our Watchword: While we're keen on fixing your plumbing issues, we're equally obsessed with safety. Our team strictly adheres to all safety guidelines. From protective wear to safety protocols, we leave no stone unturned to ensure that our services are carried out in the safest manner possible. After all, we don't believe in temporary fixes; our solutions are meant to be long-lasting without compromising your safety.
Plumbing Services in Gladstone Park
So, what's on the menu when you choose MJV Plumbing Services Pty Ltd? Let's break it down:
Leak Detection: That soft, constantly dripping sound can be more than just a mere annoyance; it's a sign of water wastage and a potential spike in your utility bills. Using our state-of-the-art equipment, we quickly detect leaks, saving you both money and peace of mind.
Blocked Drains: It's never a pretty sight when your kitchen or bathroom drain decides to act up. With our specialized tools and techniques, we ensure your drains are free from blockages, letting you get back to your routine without any hitches.
Hot Water Systems: There's nothing quite like a warm shower after a long day, and we're here to ensure you never miss out on that comfort. Whether it's installation, repair, or maintenance, we ensure your hot water systems are in optimal condition.
General Maintenance: The best way to deal with a plumbing problem? Prevent it from happening in the first place. Our general maintenance services include routine checks and fixes, ensuring your plumbing system remains in peak condition, and drastically reducing the chances of unexpected breakdowns.
In a nutshell, MJV Plumbing Services Pty Ltd is more than just a plumbing service provider; we're your partners in ensuring a smooth and efficient plumbing system in your homes and businesses in Gladstone Park.
Why Choose MJV Plumbing Services Pty Ltd?
We're right here in Melbourne, specifically in Gladstone Park.

Fast, friendly, and always professional.

Emergency? We've got you covered, day or night. Just call 0408099945.
Keep your plumbing running smoothly with MJV Plumbing Services Pty Ltd. Whether you're faced with a minor annoyance or a major emergency; we're the trusted choice in Gladstone Park and the greater Melbourne area. Remember, the next time water gives you woes, we're just a phone call away!
Need an emergency plumber in Newport or the surrounding areas? We're here for you. Your trusted plumbing partner in Melbourne.

BOOK A PLUMBER