Emergency Plumber Moonee Ponds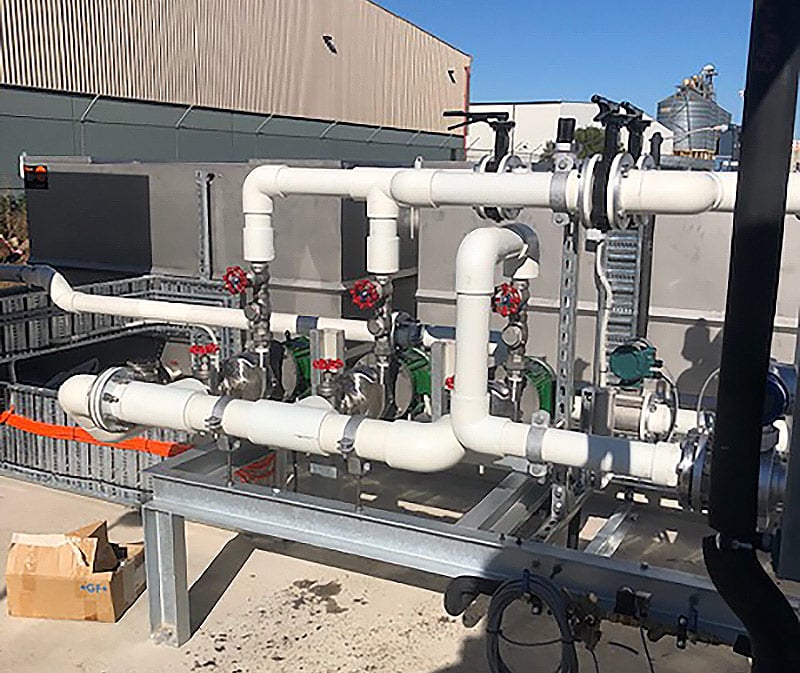 There's nothing more stressful than a sudden plumbing issue, especially in the middle of the night or on a busy weekend. That's where we come in. At MJV Plumbing Services Pty Ltd, we understand the urgency. Our team is dedicated to being the trusted emergency plumber in Moonee Ponds, ready to solve your plumbing issues anytime, any day.
Local Plumber in Moonee Ponds
When plumbing issues arise, the immediate solution often sought is to call upon a dependable local plumber. Residents of Moonee Ponds, in particular, benefit immensely from having a trusted plumber who is well-acquainted with the distinct characteristics of the homes in the area. The reasons to opt for a local expert like us at MJV Plumbing Services Pty Ltd are manifold, but here are some of the standout benefits:
Local Expertise:
The homes and buildings in Moonee Ponds come with their own unique set of plumbing challenges and requirements. Over the years, we've developed a thorough understanding of the local infrastructure, allowing us to anticipate potential issues and prevent them before they escalate. This knowledge has been gleaned from our vast experience working with the distinctive features and common problems found in Moonee Ponds homes. Whether it's an age-old pipe system or newer plumbing fixtures, our team is adept at handling the nuances of every property type prevalent in the area.
Quick Arrival:
Emergencies wait for no one, especially when it comes to plumbing. Every minute counts, as a small leak, can rapidly turn into a significant issue. Being based locally in Moonee Ponds, we have the unparalleled advantage of proximity. Unlike larger, impersonal franchises or out-of-town services, we can promise expedited service. Just around the corner, our crew can be dispatched swiftly, ensuring that your plumbing issue is addressed with the urgency it demands. No more waiting hours for help to arrive; with us, rapid response is a guarantee.
Community Trust:
Building trust is an incremental process, and it's not something achieved overnight. Over the years, MJV Plumbing Services Pty Ltd has made it a mission to serve the Moonee Ponds community with unparalleled dedication. Our commitment to quality work, transparent dealings, and consistent reliability has cemented our reputation in the community. The trust we've garnered is evident in the countless testimonials from Moonee Ponds residents and repeat customers.
Moonee Ponds Blocked Drains Plumber
Blocked drains can strike when you least expect it, transforming a normal day into a chaotic one. It's not just about water refusing to go down; it's about the potential damage and costly repairs that might follow if left unattended. In Moonee Ponds, residents have come to trust MJV Plumbing Services Pty Ltd to manage these plumbing challenges. Here's why.
The Hidden Dangers of Blocked Drains
While a slow drain might seem like a small hiccup, it can be a sign of underlying issues:
Hygiene Concerns: Stagnant water can become a breeding ground for bacteria and mold.
Structural Damage: Overflows from blocked drains can lead to water damage in walls, ceilings, and floors.
Costly Repairs: Minor blockages can escalate into major issues, including burst pipes, which can be expensive to fix.
Plumbing Company in Moonee Ponds
Choosing the right plumbing company is indeed essential for your peace of mind. Imagine having a plumbing issue in the middle of the night and not knowing who to call, or worse, calling a service that doesn't respond promptly. These anxieties can be laid to rest when you have the backing of a reputable name like MJV Plumbing Services Pty Ltd.
But what sets us apart? Why aren't we just another name on a list? Our differentiation lies in our commitment to excellence and the deep bond we've built with the Moonee Ponds community. We don't view our services merely as business transactions. For us, every job is an opportunity to uphold our reputation, reinforce the trust placed in us, and ensure that the residents of Moonee Ponds have one less thing to worry about.
Our years of experience have equipped us to handle a wide range of plumbing challenges. This extensive experience ensures that we can diagnose issues faster, recommend the most efficient solutions, and execute our tasks with precision.
But our commitment goes beyond just technical expertise. We understand the local culture, architecture, and common issues faced by Moonee Ponds residents. Our deep roots in this community mean that we're not just serving clients; we're serving our neighbors, friends, and family.
Plumbing Services in Moonee Ponds
Our range of services is designed to meet all your plumbing needs. Some of the key services we offer include:
Emergency Plumbing: Round-the-clock solutions for unexpected problems.
Drain Cleaning: Say goodbye to stubborn blockages and slow drains.
Maintenance and Inspections: Regular checks to ensure everything's running smoothly.
Water Heater Services: Ensuring you always have hot water when you need it.
General Plumbing Repairs: From leaking taps to burst pipes, we've got you covered.
Whether you're dealing with a minor inconvenience or a major emergency, we're just a call away. Let the experts handle the rest.
Why Choose MJV Plumbing Services Pty Ltd?
Choosing the right plumber can make a world of difference. Here's why Melbourne residents have been trusting us for years:
Prompt Service: We respect your time. Our team ensures quick solutions without compromising on quality.
Transparent Pricing: No hidden charges. We believe in clear communication when it comes to costs.
Experienced Team: Our professionals are trained, licensed, and ready to tackle any challenge.
Local & Reliable: As a staple in the Moonee Ponds community, we understand local needs better than anyone else.
Plumbing emergencies require immediate attention and expertise. At MJV Plumbing Services Pty Ltd, we combine both to deliver impeccable service. For the residents of Melbourne and specifically Moonee Ponds, there's no better name to trust. Whether it's a minor leak or a significant blockage, we're always here to help. Make the right choice today and call us at 0408099945. Your plumbing will thank you!

BOOK A PLUMBER