Plumber in Keilor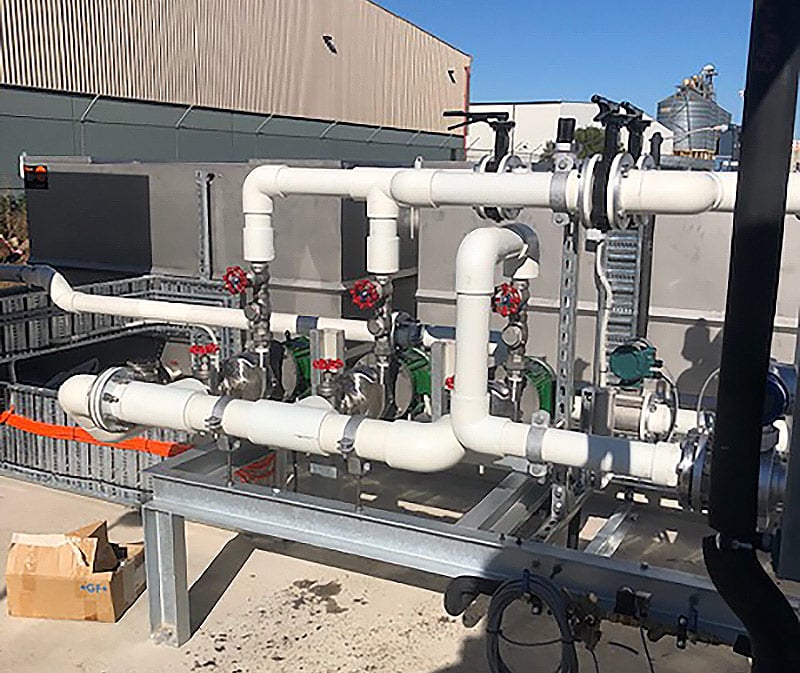 When it comes to dependable plumbing services, MJV Plumbing Services Pty Ltd is the name to trust in Melbourne. Our skilled team ensures that homes and businesses in Keilor have smooth-running plumbing systems.
Emergency Plumber Keilor
Quick Response to Emergencies
There's nothing more unsettling than a sudden plumbing mishap. Whether it's a burst pipe, a clogged drain, or an overflowing toilet, these issues can disrupt your daily life and cause undue stress. At the heart of Keilor, MJV Plumbing Services Pty Ltd has built a reputation for being the community's go-to emergency response team. Our professionals are not only swift but also equipped with the latest tools and knowledge to address your plumbing emergencies. What sets us apart is our dedication to restoring your peace of mind. So, instead of grappling with the anxiety of a malfunctioning plumbing system or spending sleepless nights with a leaking tap, reach out to us. We're always on standby, ensuring that Keilor residents have a trusted partner to call upon in their times of need. Our promise? Prompt service, efficient solutions, and your satisfaction as our top priority.
Local Plumber Keilor
Your Neighbourhood's Trusted Expert
Being a local plumbing company, we understand the unique plumbing needs of Keilor's residents. Our team is familiar with the community, and this helps us provide more personalized services. It's not just about fixing pipes for us; it's about building a trusting relationship with our community.
Prompt Service: As a local plumber, we can reach you quickly.

Community Insight: We understand Keilor's specific plumbing requirements.

Friendly Faces: You might even recognize our team members from around town!
Plumbing Company in Keilor
A Pillar in Melbourne's Plumbing Scene
Being a steadfast presence in Melbourne's plumbing world for years, we have grown beyond just being a service provider. Our commitment isn't only to the highest quality of service but also to understanding the intricacies of Keilor's unique plumbing demands.
Commitment to Quality
Our services are a testament to our dedication. We employ only the most experienced plumbers, ensuring every job meets our strict standards of quality. This unwavering dedication has been recognized and appreciated by our esteemed clientele.
Deep Understanding of Local Plumbing Landscape
Keilor has its own set of challenges and requirements when it comes to plumbing. Our years of local experience allow us to provide solutions that are tailored to our community.
A Community Partner
Beyond being just a plumbing company, we consider ourselves an integral part of the Keilor community. Whether it's supporting local events or collaborating with local businesses, we are more than just a service; we're a neighbor you can trust.
Plumbing Services in Keilor
Every home and business establishment in Keilor has its distinct plumbing requirements. At MJV Plumbing Services Pty Ltd, we ensure our range of services caters to these unique needs.
Regular Maintenance:
It's not just about responding to emergencies. Regular maintenance can save you from bigger problems down the line. By routinely checking your systems, replacing aging components, and ensuring everything functions seamlessly, we guarantee your plumbing will always be in top form.
Installations:
Whether you're redesigning a bathroom or setting up a new kitchen, the plumbing aspect is crucial. Our team handles a myriad of installations, from sinks, showers, and bathtubs to water heaters and more, ensuring they integrate flawlessly with your existing system.
Repairs:
No leak is too minor to overlook, and no repair job is too daunting for us. Our skilled team approaches every task, big or small, with the same level of dedication. We quickly diagnose the issue, provide effective solutions, and restore your system to optimal functionality.
Inspections:
An unnoticed problem can escalate into a major concern. That's why our team of experts offers comprehensive inspection services. With state-of-the-art tools, we assess your entire plumbing system, identifying potential problems and recommending preventive measures.
When it comes to ensuring that the plumbing needs of Keilor are met with expertise and care, MJV Plumbing Services Pty Ltd stands tall as the community's trusted partner.
Why Choose MJV Plumbing Services Pty Ltd?
Experienced Team:

Our plumbers are trained and skilled to tackle any plumbing challenge.

Affordable Rates:

Quality service doesn't have to break the bank. Our prices are competitive and transparent.

Customer First:

We listen to your concerns, provide solutions, and ensure complete satisfaction.
If you're searching for an emergency plumber in Newport or Keilor, look no further. MJV Plumbing Services Pty Ltd offers top-quality services, ensuring your plumbing woes are a thing of the past. Engage with professionals who care about your peace of mind. Call us now at 0408099945 to experience plumbing excellence.

BOOK A PLUMBER