Plumber Newport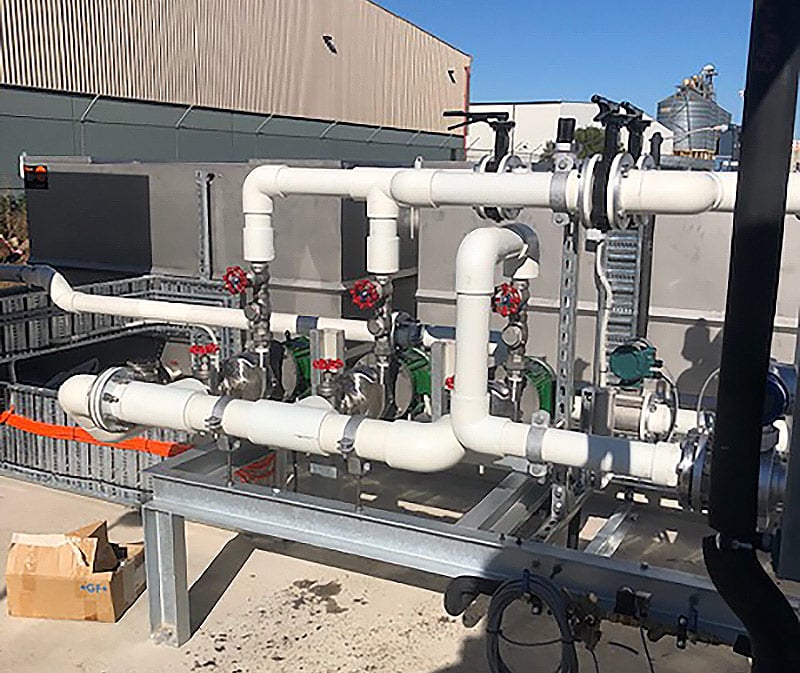 When you're in a plumbing pinch and need help fast, there's only one name to remember: MJV Plumbing Services Pty Ltd. As Newport's most trusted emergency plumbing specialists, we are on-call 24/7 to tackle all your plumbing emergencies.
Local Plumber Newport
Looking for a trusted local plumber in Newport? Our team at MJV Plumbing Services Pty Ltd has been serving the community with dedication and professionalism. Our promise is to be there when you need us the most, and our track record speaks for itself. Let's dive into the services that we provide.
Services We Offer
Emergency Plumbing: Burst pipes? Leaky faucets? Clogged drains? No worries. We have you covered, day or night.

Routine Maintenance: To prevent emergencies, regular checks and timely maintenance is crucial. We're here to help you keep your plumbing system in top shape.

Installation: Need a new sink, bathtub, or an entire plumbing system for your new house? Our experienced team ensures a smooth and efficient installation.

Commercial & Residential: Whether you're a homeowner or a business, we offer tailored solutions for both residential and commercial plumbing needs.
Newport Plumbing Contractors
Our team is not just a bunch of plumbers. At MJV Plumbing Services Pty Ltd, we pride ourselves on being the finest Newport plumbing contractors. With a strong focus on quality, commitment, and delivering top-notch services, our team is equipped to handle projects of any scale.
Why Choose Us?
Expertise:

Years of experience in the plumbing field means there's hardly a problem we haven't seen or fixed.

Reliability:

We know how crucial timely services are. Hence, we're always on time and efficient.

Transparent Pricing:

No hidden charges. You pay for the service you get, making us a cost-effective solution.
Plumbing Company in Newport
Navigating the plumbing scene in Newport can be overwhelming, with so many choices at your fingertips. Amongst them, MJV Plumbing Services Pty Ltd stands tall with a reputation built on trust and dedication. Our distinctiveness doesn't just lie in our expertise but also in the heartfelt care we pour into every task we undertake. We believe that every plumbing issue, whether big or small, deserves the utmost attention, and this is precisely what we offer to our valued customers.
It's not merely about fixing a problem; it's about offering a wholesome experience. The team at MJV Plumbing Services Pty Ltd is not just trained to repair and install; they're nurtured to understand, empathize, and deliver solutions that suit your individual needs. This customer-centric approach, combined with continuous training in the latest plumbing technologies and methods, places us at the forefront as a top-tier plumbing company in Newport. We're not just here to serve; we're here to care.
Plumbing Services in Newport
In Newport, the name synonymous with comprehensive plumbing services is MJV Plumbing Services Pty Ltd. Every household or commercial space, at some point, requires a plumber's touch, and we are always ready to extend our expertise.
Water Heater Services: A warm shower at the end of a long day is not just a luxury; it's a necessity. We understand the importance of having an operational water heater. Whether your existing unit needs a touch-up or a complete overhaul, or you're setting up a new place and need a fresh installation, we're your go-to experts. Our team is trained to handle a myriad of water heater brands and technologies, ensuring you never have to bear a cold splash!
Drain Cleaning: A clogged drain is more than an inconvenience; it can disrupt your daily routine and become a breeding ground for bacteria. At MJV Plumbing Services Pty Ltd, we have specialized equipment and expertise to clear out blockages and ensure a seamless flow. Our techniques are not just about immediate relief but offer long-term solutions to prevent recurrent blockages.
Leak Detection and Repair: Those little drips can add up, not just in wasted water but also on your bills. Water leaks, if unchecked, can lead to more significant damages and expenses. Our team employs modern technology to detect leaks, even if they are hidden behind walls or underground. Once identified, our experts devise the best approach to fix them and fortify the area against future leaks.
Remember, every drop saved, every blockage cleared, and every leak fixed adds to your comfort and the longevity of your property. With MJV Plumbing Services Pty Ltd by your side, you're not just getting a service; you're investing in peace of mind.
Next time you find yourself in a plumbing pickle or simply want to ensure that everything is running smoothly, remember the name: MJV Plumbing Services Pty Ltd. We're here to offer prompt, professional, and reliable services in Newport. No task is too big or too small for our team. Call us today and experience the difference of working with the best in the business.

BOOK A PLUMBER