Emergency Plumber Williamstown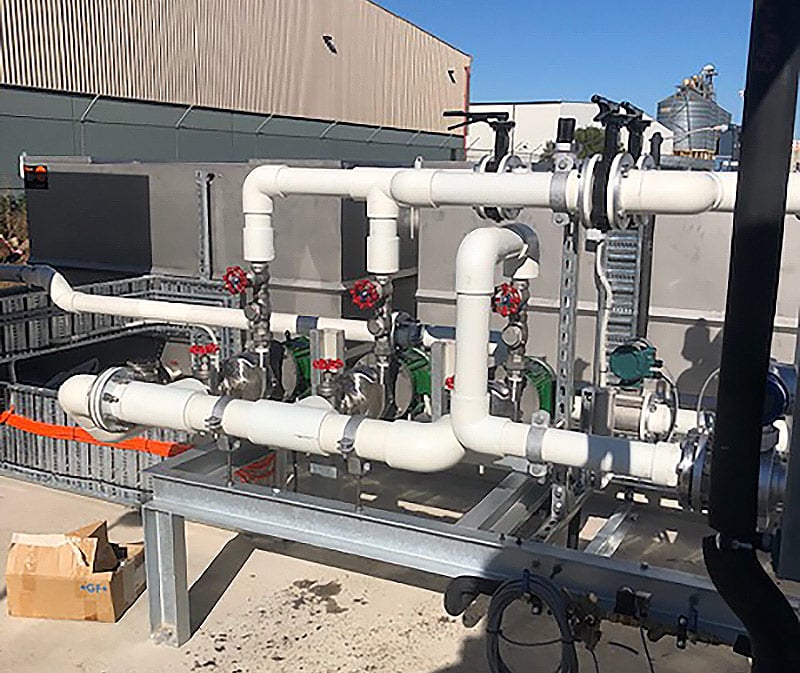 When unexpected plumbing issues arise, MJV Plumbing Services Pty Ltd is here to save the day! Located in the heart of Melbourne, we pride ourselves on delivering top-notch plumbing solutions to the Williamstown community. Whether you have a leaky tap or a severe blockage, our expert team is always on standby to handle your emergency.
Local Plumber in Williamstown Choosing a local plumber makes a world of difference. Here's why:
Quick Response Time:

Being local to Williamstown means we can reach you faster in times of emergency.

Knowledge of Local Issues:

We understand the common plumbing challenges specific to Williamstown homes and establishments.

Personal Touch:

MJV Plumbing Services Pty Ltd isn't just any plumbing service – we're your neighbors. You can trust us to treat your plumbing issues as if they were our own.
Blocked Drains Plumber Williamstown
Blocked drains can be more than just a nuisance; they can be a hazard. Water build-up, foul smells, and potential damage to your property are just a few of the risks. Luckily, we have the following:
Skilled Professionals: Our team has the expertise to identify the root cause and fix the blockage efficiently.

State-of-the-art Equipment: We use the latest tools and techniques to completely clear the blockage.

Preventive Advice: After solving the issue, we offer guidance on how to prevent future blockages.
Plumbing Company in Williamstown
At the heart of Williamstown's community, MJV Plumbing Services Pty Ltd stands tall and proud, offering unparalleled plumbing solutions that consistently exceed its customers' expectations. Amidst a wide array of plumbing companies, we distinguish ourselves for several crucial reasons:
Reputation: In the bustling city of Melbourne, with a dense concentration of businesses and homes, it can be challenging for any company to truly stand out. However, our unwavering dedication to excellence and consistent delivery of quality services has carved a niche for us and bequeathed upon us a reputation that resonates strongly within the Williamstown community. Our customers' glowing testimonials and repeat business serve as a testament to our top-tier service standards.
Licenced & Insured: Professionalism isn't just a tagline for us; it's an ethos that permeates everything we do. We understand the trust you place in us when you hand over the keys to your property. Therefore, we ensure that every member of our team is fully licensed, equipped with the latest training, and backed by a comprehensive insurance policy. With MJV Plumbing Services Pty Ltd, you're not just getting a service but investing in peace of mind.
24/7 Availability: We're all too familiar with the unpredictability of plumbing emergencies. Burst pipes, sudden leaks, or clogged drains can be quite distressing, especially outside regular business hours. Hence, we've made ourselves available 24/7. Whether it's a festive holiday, weekend, or the middle of the night, our team is always on standby, ready to serve the Williamstown community.
Plumbing Services in Williamstown
Plumbing issues can range from the mundane to the utterly complex. At MJV Plumbing Services Pty Ltd, we've tailored our services to address the unique needs of each residence or establishment in Williamstown:
Routine Maintenance: The secret to a smooth-running plumbing system is regular check-ups and timely intervention. Our routine maintenance service is designed to catch potential problems before they escalate. From cleaning drains to checking pipe integrity, we ensure your plumbing remains in optimal condition.
Repairs: Faucets that won't stop dripping, toilets that refuse to flush, or a sudden leak can disrupt your daily routine. Our comprehensive repair services cater to a broad spectrum of plumbing issues. With a keen eye for detail and a swift hand at work, we ensure your plumbing problems are sorted in no time.
Installations: Modern homes and establishments often require the integration of contemporary plumbing fixtures and appliances. Whether it's a new shower system, water heater, or an intricate fixture, our experts ensure a seamless installation calibrated for optimal performance.
Consultation: Sometimes, it's not about fixing a problem but about finding the best plumbing solution for your space. Whether you're renovating, building a new property, or unsure about the best plumbing options, our team guides you. With our in-depth consultation services, we assist in mapping out the most efficient and cost-effective plumbing solutions tailored to your needs.
Remember, a robust plumbing system is integral to the comfort and functionality of any space. With MJV Plumbing Services Pty Ltd by your side, you're not just getting a service but embracing a partnership rooted in trust, quality, and unparalleled expertise.
Why Choose MJV Plumbing Services Pty Ltd?
Experience: With years of experience serving the Williamstown community, we've seen and solved it all.

Quality Workmanship: Our team prides itself on delivering top-quality service every time.

Transparent Pricing: No hidden fees, no surprise charges. We believe in honest pricing for honest work.

Friendly Service: Our team is not only skilled but also friendly and approachable. Got a question? Just ask!
The next time you're searching for an "Emergency Plumber Newport" or any plumbing needs in and around Williamstown, remember MJV Plumbing Services Pty Ltd. We're more than just a plumbing service; we're your trusted local partner. Call us now, and let's get your plumbing sorted!

BOOK A PLUMBER