Emergency Plumber Tullamarine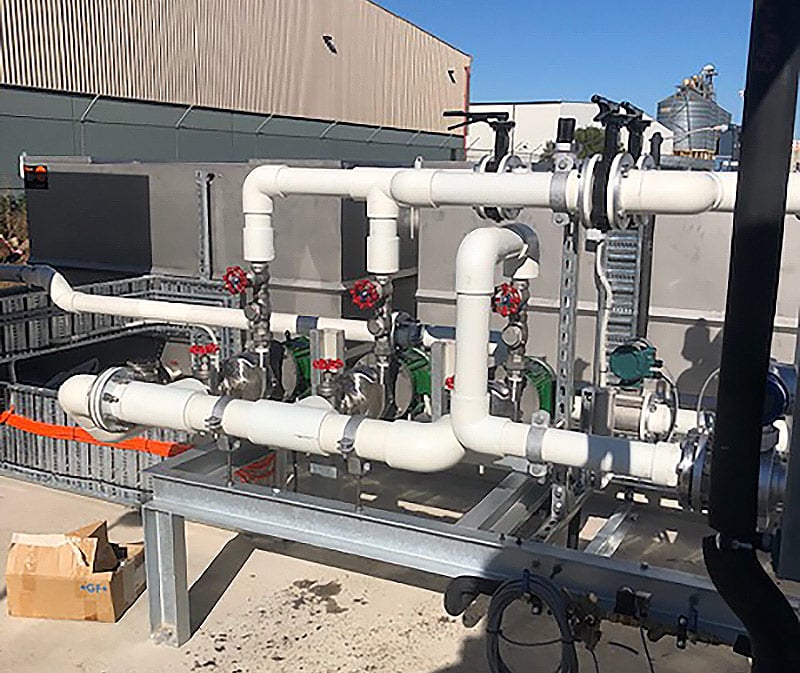 Accidents happen, and pipes burst. When water goes where it shouldn't, it's a real emergency. The unexpected sound of rushing water or the disheartening sight of a flooded bathroom can send any homeowner into a frenzy. In these moments, immediate action is crucial, not just to prevent further damage but to restore the safety and comfort of your home.
For the residents of Melbourne, and more specifically in the Tullamarine area, there's no need for despair. Enter the dedicated team at MJV Plumbing Services Pty Ltd. We understand the urgency that comes with plumbing emergencies. That's why we're committed to providing rapid responses to calls, ensuring that a professional reaches your doorstep as swiftly as possible.
Tullamarine Plumbing Services
When you're in a tight spot and need plumbing assistance, knowing what services are available can be a huge relief:
Leak Detection:

Finding that pesky leak can be a real challenge, but not for our skilled plumbers.

Drain Cleaning:

Keep your drains flowing smoothly.

Pipe Repairs:

Whether it's a tiny leak or a major break, we've got it covered.

Installation:

Need a new tap, shower, or even a toilet? No worries.
Maintenance: Regular checks to keep things running smoothly.
Local Plumber in Tullamarine
Why go far when the best is just around the corner? We are your local hero. Here's why we stand out:
Swift Response:

Emergencies wait for no one. We'll be on it as soon as you call.

Trustworthy:

Your home is your castle. Our team respects that.

Skilled Professionals:

We know our pipes and taps and everything in between.

Clear Pricing:

No sneaky costs, just honest pricing for top-tier service.
Plumbing Company in Tullamarine
Choosing a plumbing company is akin to entrusting someone with the health and safety of your home. In Tullamarine, trust is exemplified by our name. Our longstanding presence within the community has allowed us to forge deep relationships with residents and businesses alike. Here's what sets us apart:
Local Legacy: Being a part of Tullamarine for years, we're not just a service provider; we're part of the family. We've grown alongside this community, understanding its unique challenges and nuances.

Reputation Above All: Talk to your neighbors, ask your friends, or check community forums; our name is synonymous with reliability and excellence. Our customers return to us because they've experienced the MJV difference.

Unwavering Commitment: At MJV Plumbing Services Pty Ltd, every job is a promise. A promise of unmatched service, honest communication, and results that last.

Customer-Centric Approach: For us, every call is an opportunity to serve to make a difference. Your comfort and peace of mind are our top priorities.
Plumbing Services in Tullamarine
At MJV Plumbing Services Pty Ltd, we recognize the vast spectrum of plumbing issues homeowners face. We understand that a tiny drip can be as concerning as a significant leak. 
That's why our range of services is expansive and catered to address every potential challenge:
Emergency Solutions: Plumbing emergencies don't follow the clock, and neither do we. Day or night, rain or shine, when you face a plumbing crisis, our team is ready to jump into action. Our swift response ensures that damages are minimized, and your routines are least disrupted.

Expert Advice: Plumbing can be complex, and more often than not, issues aren't what they seem on the surface. Our team doesn't just fix problems; we take the time to explain them. If you're faced with an issue or just need some guidance on maintenance, our experts are here to help.

Regular Maintenance: Like any system, your plumbing requires regular check-ups. Our maintenance services are comprehensive, ensuring every part of your plumbing is in optimal condition. This proactive approach prevents issues, saving you time and money in the long run.
In Tullamarine, MJV Plumbing Services Pty Ltd is more than just a service provider. We are problem solvers, consultants, and trusted partners in ensuring a smooth and efficient plumbing system in your home or business.
Why Choose Us?
Your home deserves the best. And when it comes to plumbing, we're the best in Tullamarine. Here's why:
Experience: Years in the business means we've seen it all.

Local Touch: We're not just any company; we're your neighbors.

Quality Guaranteed: We pride ourselves on getting the job done right.

Fair Pricing: Quality service doesn't have to break the bank.
Emergencies can be stressful, but with MJV Plumbing Services Pty Ltd by your side, you're in safe hands. As your reliable emergency plumber in Tullamarine, we're committed to giving you quick, professional, and affordable services. So the next time water decides to surprise you, remember, we're just a call away.
Looking for an Emergency Plumber Tullamarine? Trust in the expertise and reliability of MJV Plumbing Services Pty Ltd. Contact us now and experience the best plumbing services in Melbourne.

BOOK A PLUMBER