Plumber Altona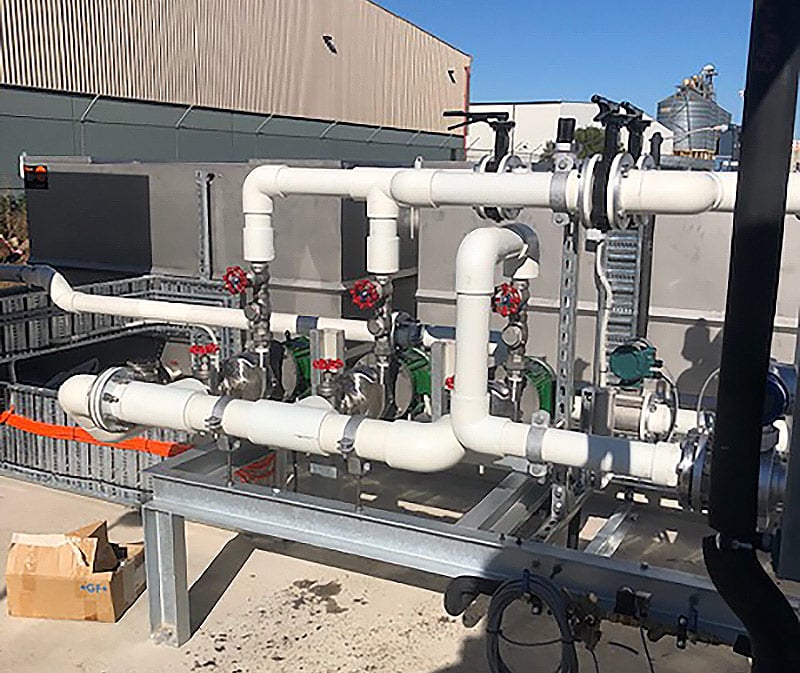 Searching for a reliable plumber in Altona? Look no further! At MJV Plumbing Services Pty Ltd, we understand how essential having a dependable plumbing system in your home or business is. Plumbing issues, whether big or small, can disrupt your daily routine and lead to bigger problems if not addressed promptly. That's why our team is dedicated to providing you with timely, efficient, and top-quality plumbing solutions tailored for Altona's residents.
Altona Plumbing Services
MJV Plumbing Services Pty Ltd specializes in offering a broad spectrum of plumbing services tailored to meet the unique needs of Altona residents.
Plumbing Services in Altona
We pride ourselves on providing comprehensive and top-notch plumbing services to the Altona community. Our Melbourne-based team has garnered trust and loyalty from countless homeowners through our unmatched quality of service. Here's a deeper look at what we offer:
Home Installations
Whether building a new house or renovating your current abode, plumbing plays a vital role.
Sinks: We offer a wide range of installation services from the kitchen to the bathroom, ensuring a seamless fit and functionality.
Showers: Experience a hassle-free shower installation. Our team is adept at integrating showers into any bathroom space, ensuring proper drainage and perfect water flow.
Beyond the Basics: Our home installations include sinks and showers. Whether it's bathtubs, toilets, or other fixtures, our Plumber Altona team ensures it's set up right.
Maintenance
Regular maintenance is the key to a long-lasting and efficient plumbing system.
Scheduled Checks: We offer scheduled maintenance checks to identify potential issues before they become major problems.
Expert Advice: Our team guides how to maintain the quality of your plumbing, ensuring longevity.
Cost-Efficient: Regular maintenance can save you from costly repairs in the future. Trust us to keep your systems running efficiently.
Repairs
Plumbing emergencies can happen at the most unexpected times, and when they do, you need a reliable service provider.
Quick Response: Our Plumber Altona team is always on standby. Whether it's a leaky faucet or a blocked drain, we'll be there in an instant.
Expert Diagnosis: We use the latest equipment and techniques to identify the root cause of the issue, ensuring effective repairs.
24/7 Availability: Day or night, weekday or weekend, we are always ready to address your plumbing concerns.
In Altona, when it comes to top-tier plumbing services, the residents have spoken – and they choose us every time. Contact us today to experience the difference.
Plumber in Altona
When it comes to professional plumbing solutions in Altona, locals have us as your go-to choice. We've earned the trust of our community through consistent quality work and a commitment to excellence. We aren't just experts in our field; we're part of the fabric of this community, your local neighbors. Our deep-rooted understanding of Altona's unique plumbing needs ensures that your home's systems run smoothly. Whether a simple faucet replacement or an intricate piping project, we approach every task with the utmost precision and care, ensuring your home's plumbing stands the test of time.
Plumbing Company in Altona
In the heart of Altona stands our plumbing company that has set benchmarks in service quality. As a premier plumbing company in Altona, our reputation is built on an unwavering commitment to excellence, unparalleled reliability, and an intense focus on customer satisfaction. Our team, armed with advanced tools and extensive knowledge, always goes the extra mile. Big or small projects are handled with the same dedication and professionalism. Our passion for what we do reflects in our work and the testimonials of countless satisfied customers.
Emergency Plumber in Altona
We all know that plumbing issues don't wait for business hours. They can arise at the most inconvenient times, causing distress and chaos. But Altona residents have nothing to fear. With us, help is just a call away! Our emergency plumbers in Altona are always on standby, ready to tackle any unexpected plumbing crisis that comes your way. Whether it's a sudden leak at night or a blocked drain during a holiday, our team springs into action, ensuring a swift resolution. We understand the urgency, so our emergency services are prompt, efficient, and available 24/7, providing peace of mind when you need it the most.
Why Choose MJV Plumbing Services Pty Ltd in Melbourne?
Selecting the right plumber in Altona is crucial for both the health of your plumbing system and your peace of mind. Here's why we stand out in Melbourne:
Deep-rooted Experience in Altona
Over the years, we've had the privilege of serving the Altona community. This isn't just about fixing pipes and mending leaks; it's about understanding the unique plumbing challenges and requirements of Altona homes and businesses. Our extensive experience has given us deep insights into local needs, making us a top choice for residents.
Always Available, Whenever You Need
Plumbing issues can strike anytime – in the middle of the night, during holiday seasons, or on a quiet Sunday afternoon. Our commitment to Altona residents goes beyond business hours. We're always ready to attend to your plumbing emergencies. 24/7 availability means you never have to face a plumbing crisis alone.
Licensed, Insured, and Professional
When you invite a plumber into your home or business, you must be certain that you're safe. We don't just bring expertise to the table; we bring a promise of safety and trust. Our fully licensed team assures you of our professional training and qualification. Furthermore, our insurance coverage means any unforeseen incidents during service are completely covered. Your peace of mind is paramount to us, and we go the extra mile to ensure you feel secure when we're on the job.
If you're in Altona and need plumbing services, remember that MJV Plumbing Services Pty Ltd has covered you. Reach out today!

BOOK A PLUMBER